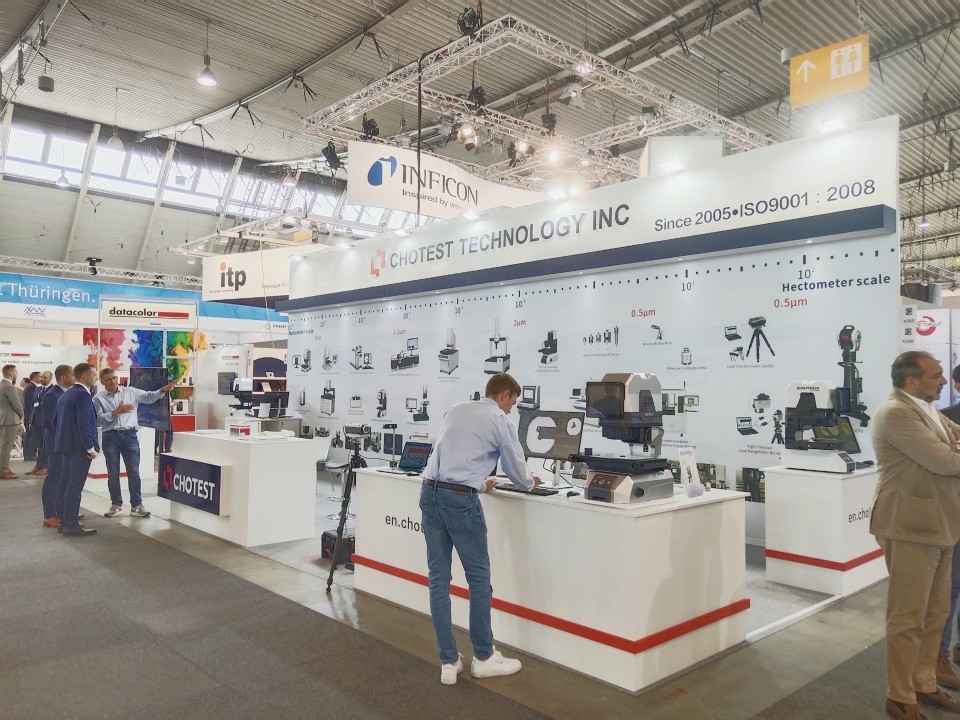 In this May 3rd to 6th, the 2022 Stuttgart Quality Control Testing and Instrumentation Exhibition (Control 2022) finally held again after two years of suspension due to the Covid-19. This annual exhibition is the top exhibition in the international quality assurance industry and a gathering of global precision instrument companies.
It's very nice to have this dreamlike 4 days journey in Stuttgart. We are always excited and passionate to share all the interesting products from Chotest and desire to know all the news from the top brands in this industry. Innovation is always be the keyword of Chotest.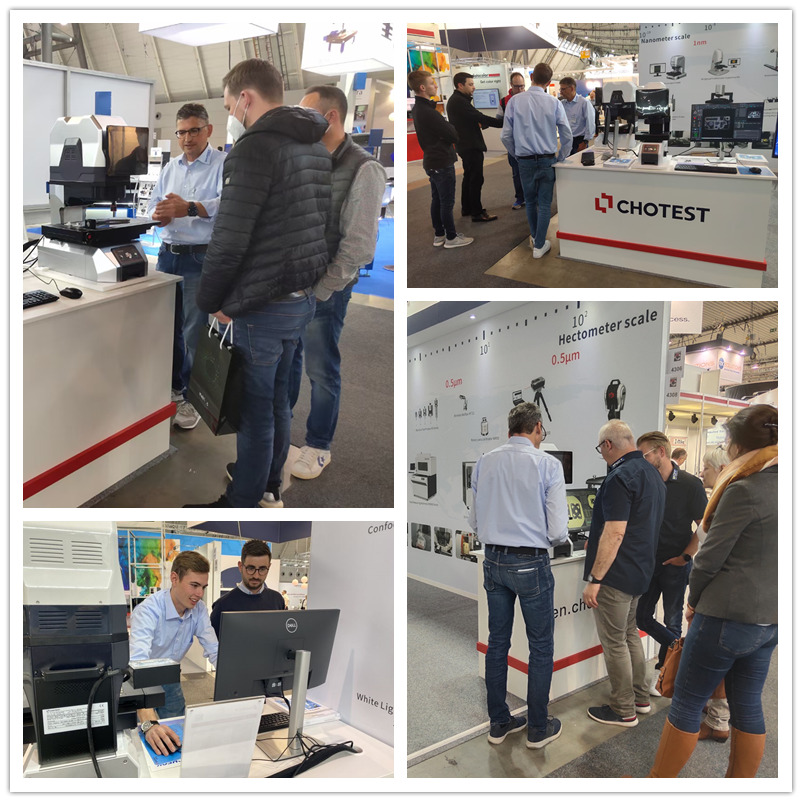 And there would be nothing better to meet the old friends and new friends in such a fabulous show. Really appreciate for the support from our German partner, QualyCheck Systems. With their kindly assistance, we are able to serve every visitors to our booth well.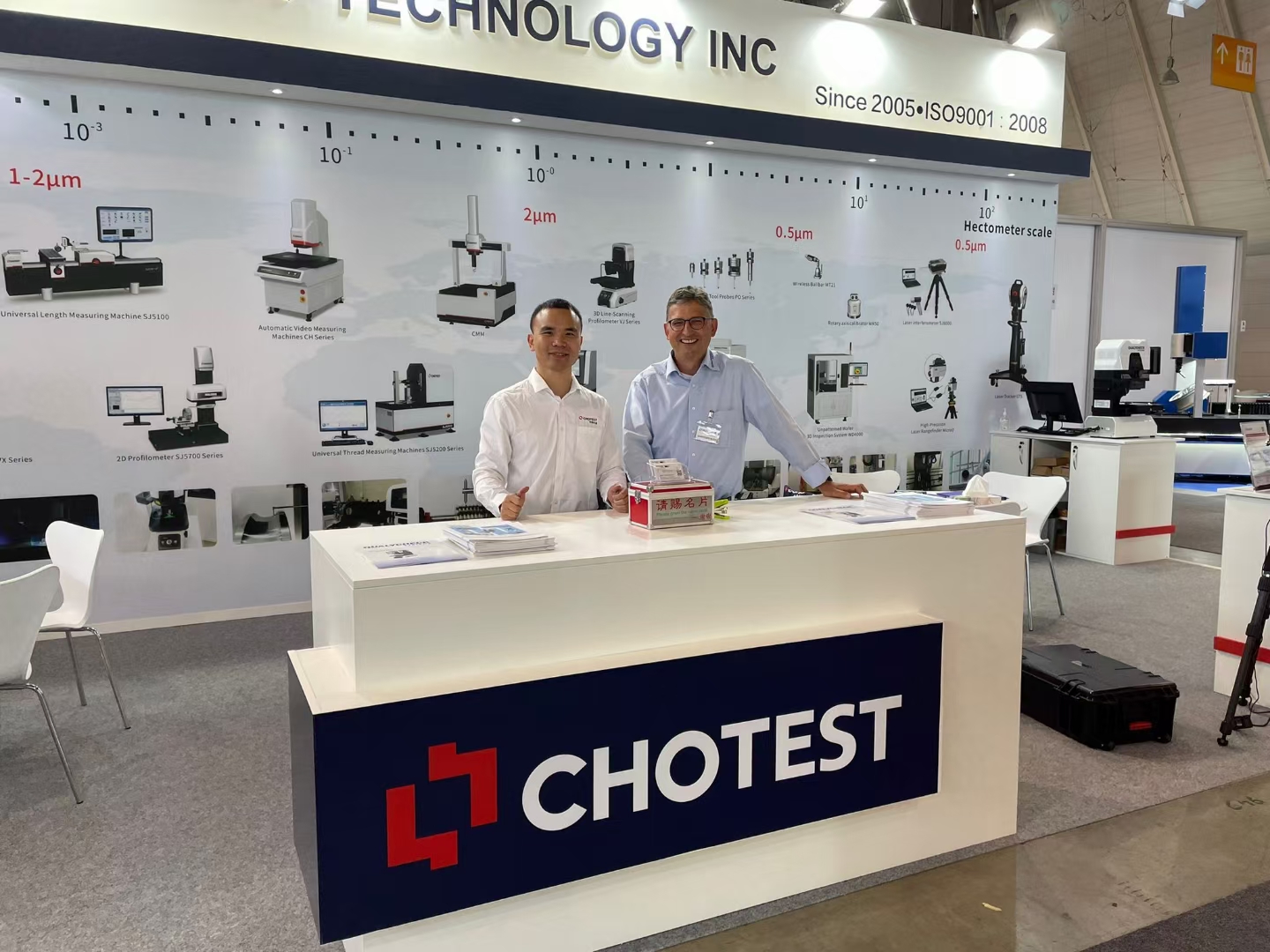 And really glad to meet our partner Status Metrology in UK and Rupac Srl in Italy, so nice to have the discussion about the future possibilities and looking forward to the next meeting in nearly future!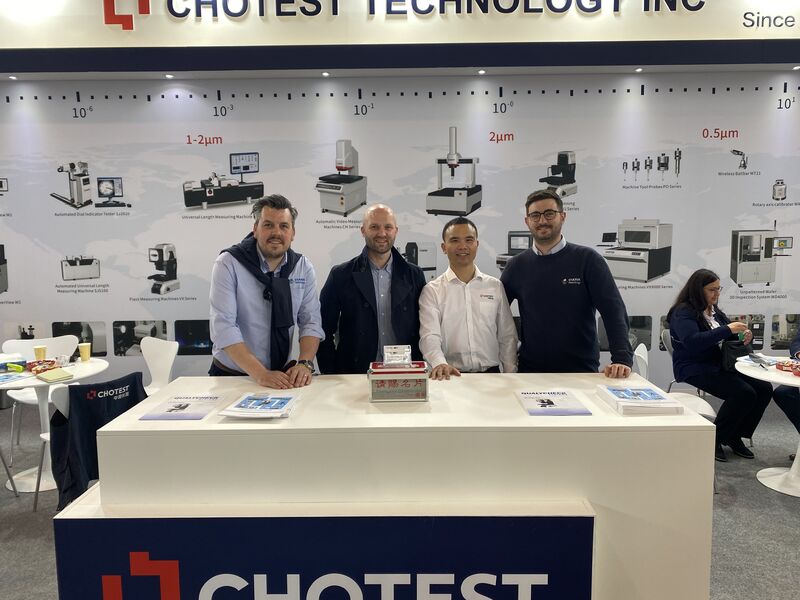 The journey to Stuttgart from Shenzhen is about 5600 miles long, but in the post-Covid19 era it seems even much longer than we expected. The reduction of the flights, the stricter policy of VISA, even the endless PCR test requirements, seems all the things are in our way to CONTROL 2022. But there will always be a way out, Chotest finally attend the expo in time.
Hope the CONTROL Messe would be better and better. And hope there would be more chances to meet our overseas friends and bring more interesting products to the show.