As the era of Industry 4.0 is coming, the manufacturing industry continues to move toward precision and high-end. Higher requirements are put forward for detection means and detection ability. To directly measure and present the measuring results of the workpiece, more and more manufacturers are prefer to use 3D contour measuring equipment.
As one of this kind of 3D profilometer, VJ series z-axis measurement accuracy has reached micron level, with its ultra-high measurement accuracy, playing an important role in the field of advanced manufacturing.
Today we would like to share you more about Chotest VJ series, to see how this kind of equipment being the latest pal of many manufacturers.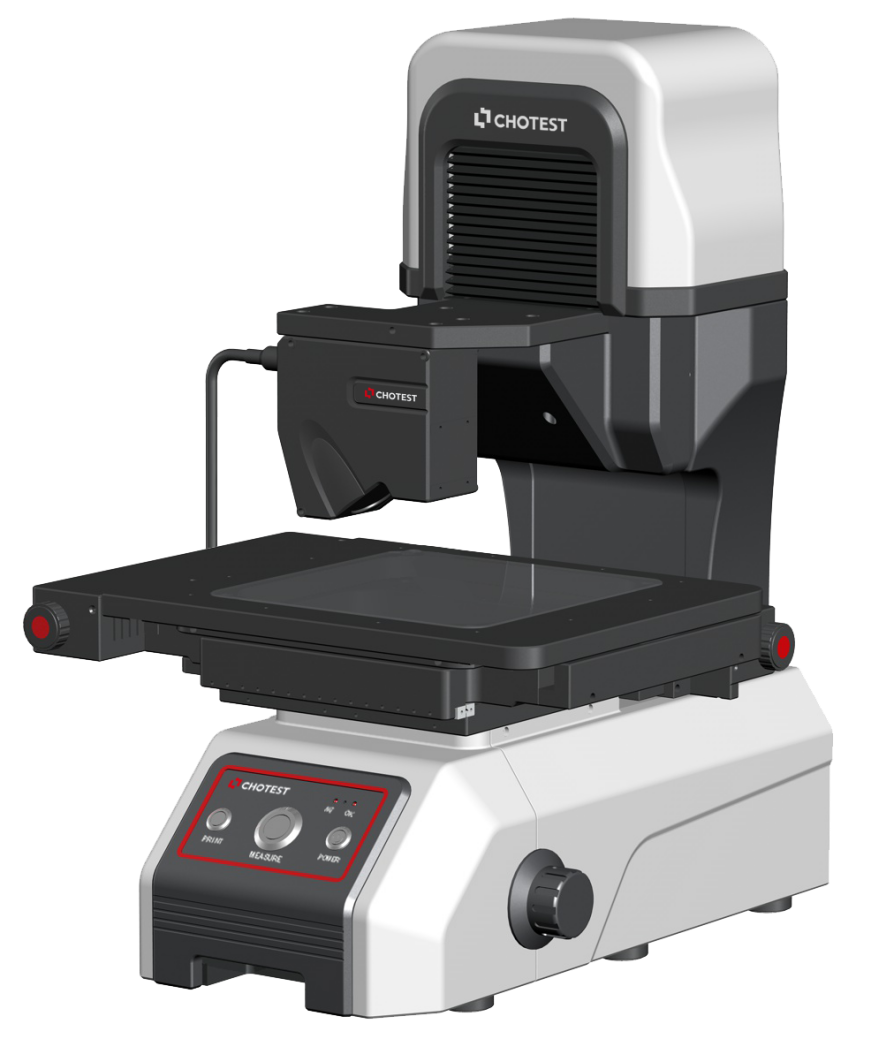 VJ series 3D profile measuring instrument is a non-touch scanning 3D contour imaging equipment used in semiconductor, 3C electronics, medical equipment, magnetic materials, precision machinery and other fields. The workpiece does not need positioning, VJ could automatic identification them. With one-key flash measurement, it's easy to obtain 2D/3D parameters. A line laser probe is available on VJ series, it can suppress the influence of multiple reflection and diffuse reflection on the sample surface to achieve ultra-high precision measurement.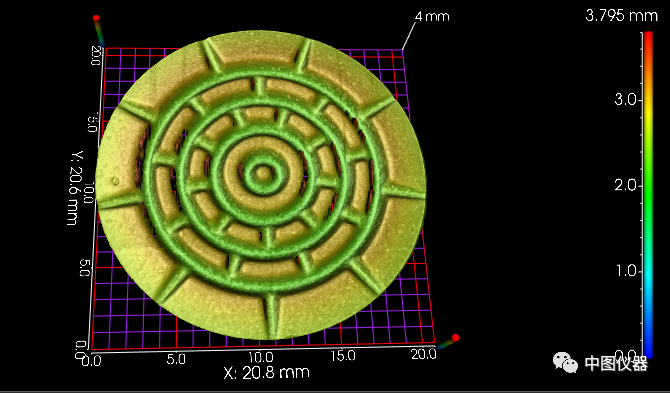 Above shows the three-dimensional topography of the workpiece, VJ series could finish the measurement in a few seconds for high precision and can present the real shape of the it. The measuring results would be present in 3 d images with different color. The software uses the discretion of the height measurement data form sent to display, the software can select appropriate measuring surface, and get the information of the highest point and lowest point quickly.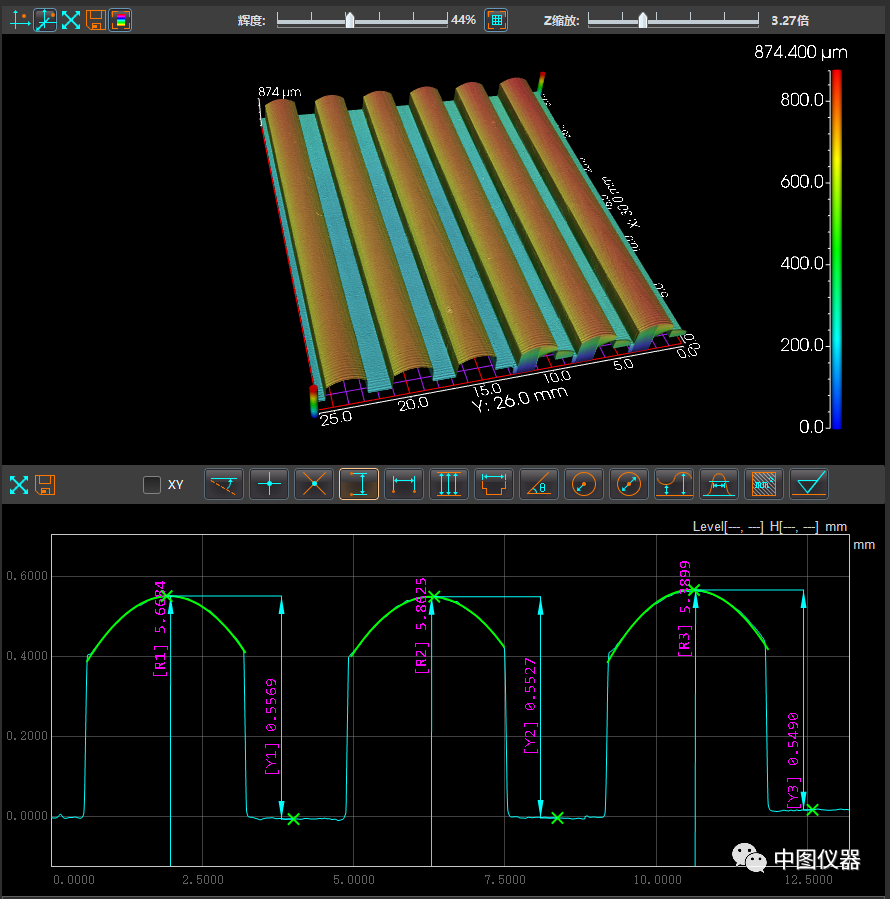 (Electronic Circuit Measurement)
VJ series scans the surface of the electronic circuit sample, and get the groove profile is at a glance. As shown in the figure above, we extracted a section contour curve from the image, and the grooves' contour curve could be clearly seen. At this time, we could use the contour analysis function to mark the height and other dimensions of the feature area. Abundant 2D measuring tools are available for height, width, Angle and R Angle measurements by section shape.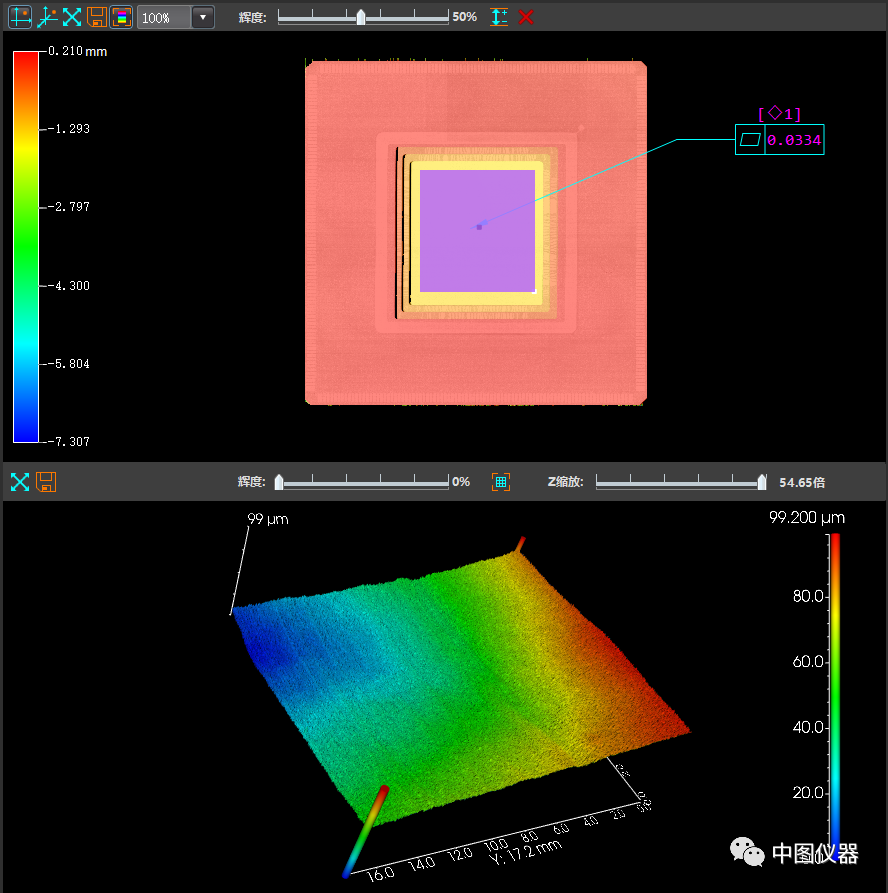 (Semiconductor product measurement)
In addition to 2D dimension measurement, VJ series 3D profile measuring machine can also perform 3D geometric calculations on workpieces (such as semiconductor workpieces in the figure above), such as: flatness, coplanarity, profile and other geometric tolerances.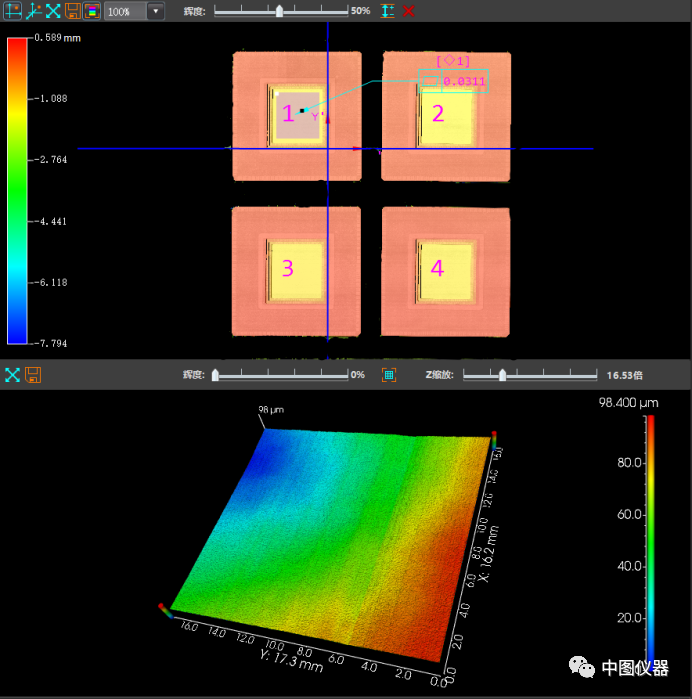 (CNC batch measurement)
When measuring multiple workpieces in batches, the software can create a template. In CNC mode, just press the start button, and the instrument can automatically locate the measurement object, match the template, measure and evaluate, then generate reports according to the shape of the workpiece, which is truly realizing one-button fast and accurate measurement.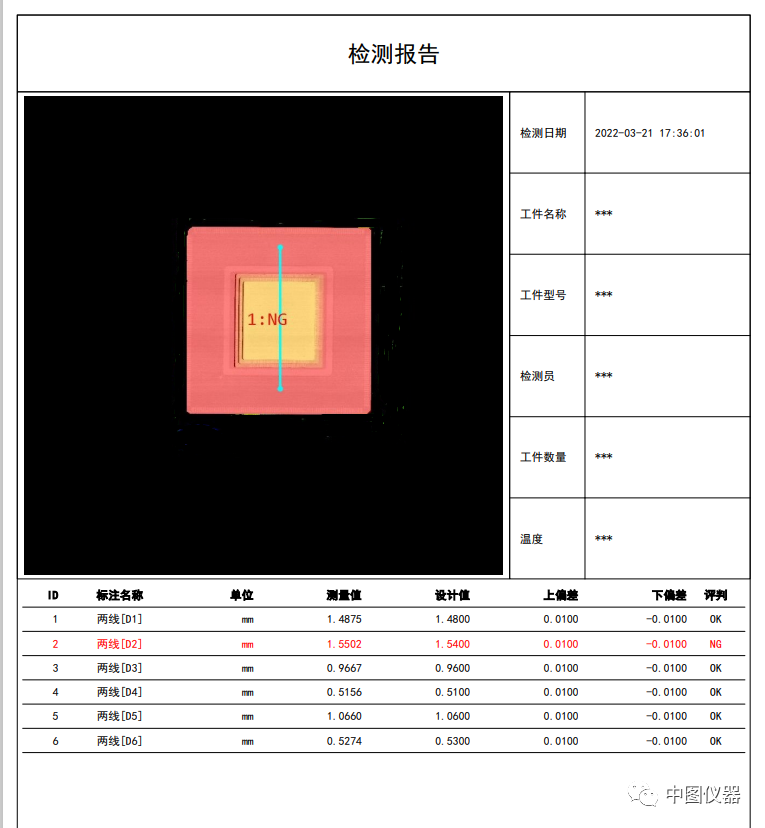 (Inspection Report)
"Without ultra-precision measurement, there will be no high-quality high-end equipment manufacturing." VJ series 3D contour measuring instrument, with its fast, convenient, efficient and stable performance, would be a good help of the development of advanced manufacturing industry!