We are thrilled to announce the successful completion of our exhibition at CONTROL MESSE 2023! As Chotest Technology Inc., we had the privilege of showcasing our innovative solutions and connecting with industry leaders from around the globe at this prestigious trade fair.
At our exhibition booth, we had the opportunity to present our latest advancements in high precision dimensional measurement. From precision measurement tools to state-of-the-art automation solutions, our team demonstrated how our innovative products are shaping the future of manufacturing and quality control processes.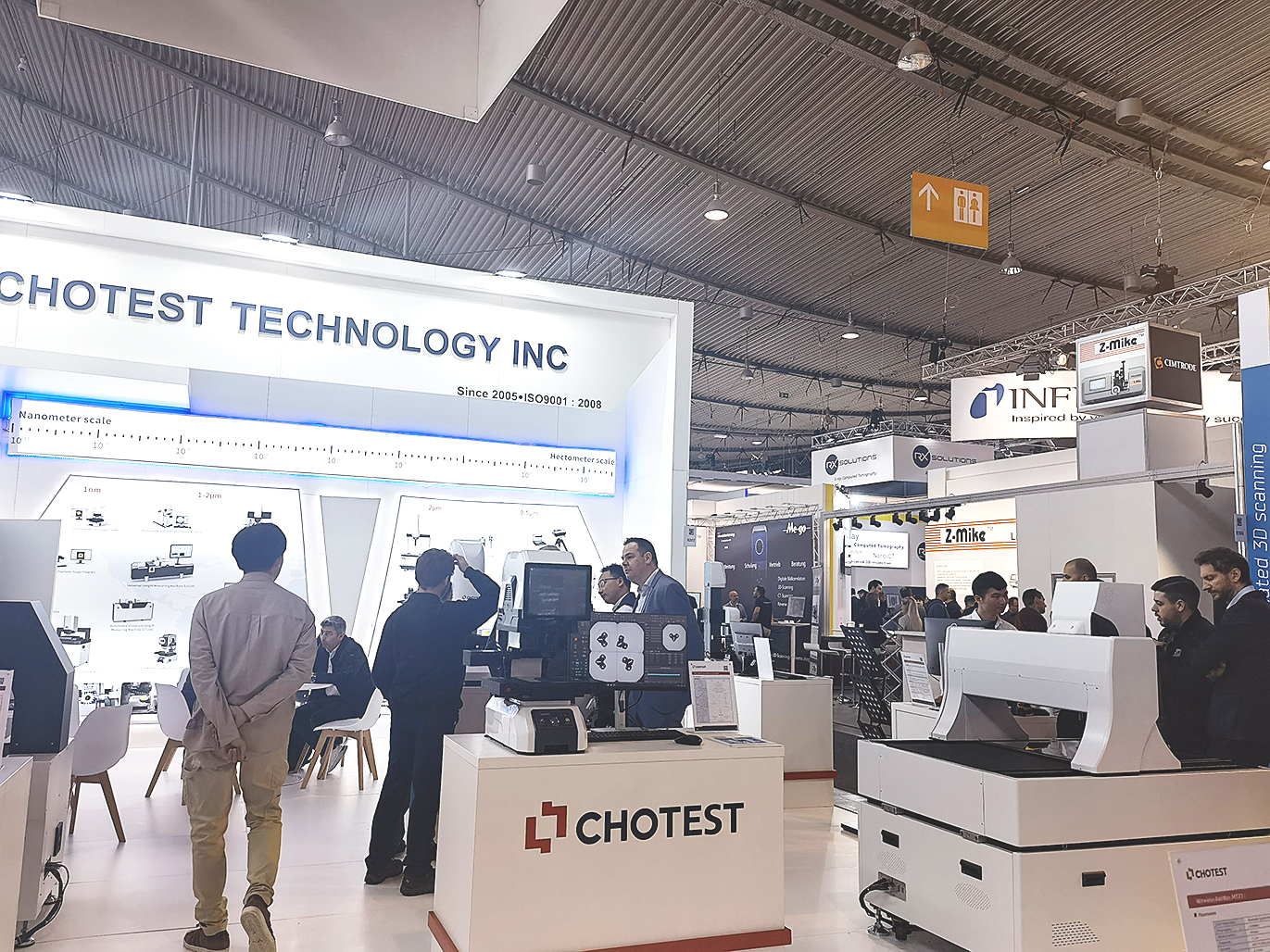 Our live demonstrations drew significant attention, allowing attendees to experience firsthand the power of our solutions. The positive feedback we received reinforced our belief in the value and impact of our products, and we are excited to bring these advancements to the market.
We would like to express our deepest gratitude to our dedicated team, whose unwavering commitment and hard work made this exhibition a resounding success. Their expertise, passion, and creativity shone through, leaving a lasting impression on all who visited our booth.
And special thanks to our Germany patner Qualycheck Systems GmbH.
We extend our sincerest appreciation to everyone who took the time to visit us at CONTROL MESSE. Your enthusiasm, insightful questions, and valuable feedback were truly inspiring. We are honored to have had the opportunity to connect with you and look forward to building strong, long-lasting partnerships.
As we conclude our journey at CONTROL MESSE 2023, we remain committed to pushing the boundaries of technology in quality assurance and industrial automation. Stay connected with us on LinkedIn for updates on our latest developments, upcoming events, and industry insights.
Thank you for your continuous support and trust in Chotest Technology Inc. Together, let's continue driving innovation and shaping the future of our industry!