§≡≡≡≡ Functions ≡≡≡≡
1. Measure micrometer dial indicators, dial test indicators, dial bore indicators in accordance with the newest regulations and standards.
2. Measure the above objects with imperial system and digital display.
3. Support user-defined program and tolerance.
4. Semi-auto measurement.
5. Process and qualify the measured data automatically.
6. Can display and print former test results and test reports including error sheet or curve of measuring points and deviation values compared to specified standard.
7. Can query and manage the measuring records according to object type, manufacturer, manufacturing number, inspector, submitted institution, equipment number, inspection date, effective date and so on.
8. Can print multiple selected test records at once.
9. Data backup and restore.
10. Can export test data in Word or Excel.
11. Support user-defined template of report.
12. Can customize test standard according to the requirements of customers(optional).
§≡≡≡≡ Photo ≡≡≡≡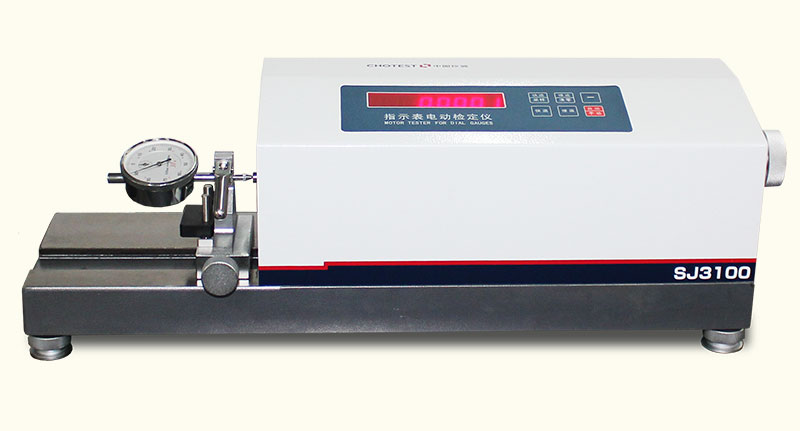 §≡≡≡≡ Parameters ≡≡≡≡
Item No.
Measuring
Resolution
Indication error
range
Random 1mm
Random 2mm
Random 10mm
Random 30mm
50mm
Hysteresis
SJ3000-10C
10mm
0.1μm
≤0.8μm
≤1.2μm
≤1.5μm
/
/
≤0.5μm
SJ3000-50C
50mm
0.1μm
≤0.8μm
≤1.3μm
≤1.5μm
≤2.0μm
≤2.8μm
≤0.5μm
§≡≡≡≡ Description ≡≡≡≡
SJ3100 is an electric measuring instrument by using the newest linear encoder system and imported servo motor. In accordance with a variety of regulations and standards, it measures micrometer dial indicators, dial test indicators, dial bore indicators. The system processes the measured data automatically according to selected standard, finally generates test report.
§≡≡≡≡ Features ≡≡≡≡
1. A servo motor drives measuring spindle to travel accurately, without manual adjustment by hand wheel.
2. Powerful software automatically processes and qualifies the measured data, finally generates test result.
3. Timely update the software against the newest regulations and standards.
§≡≡≡≡ Accessories ≡≡≡≡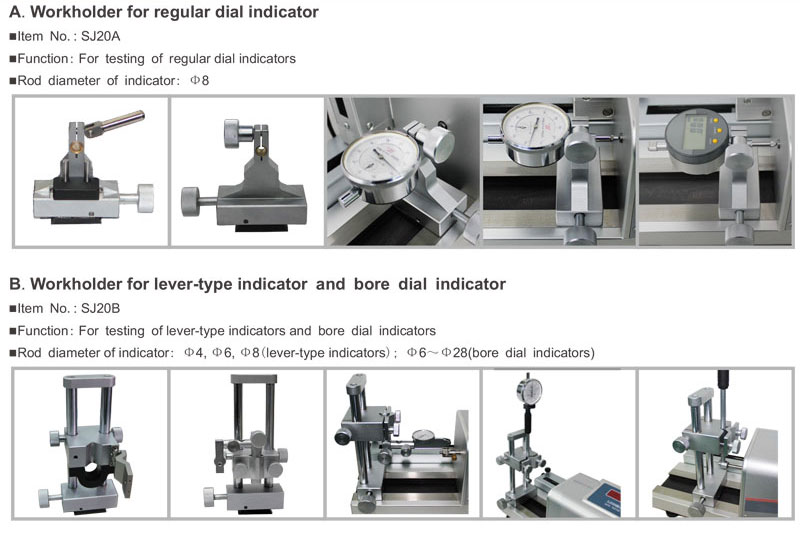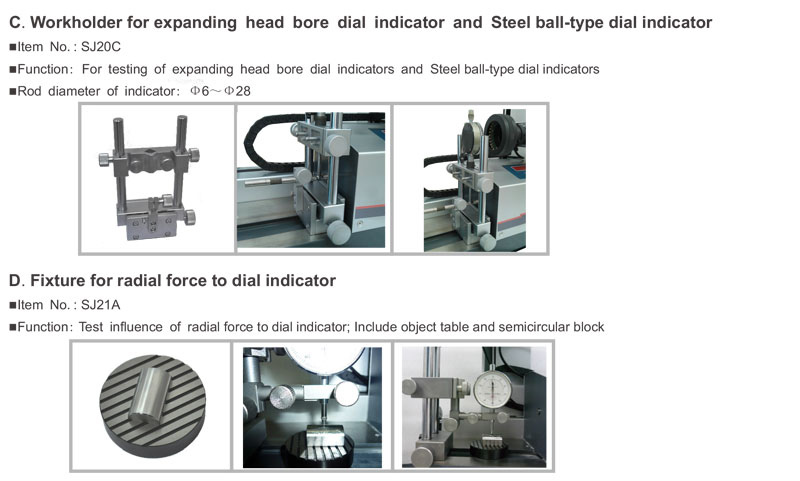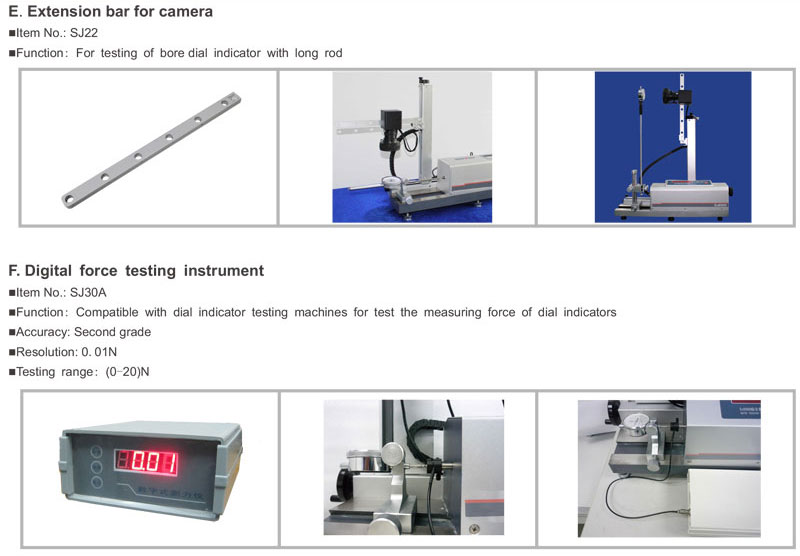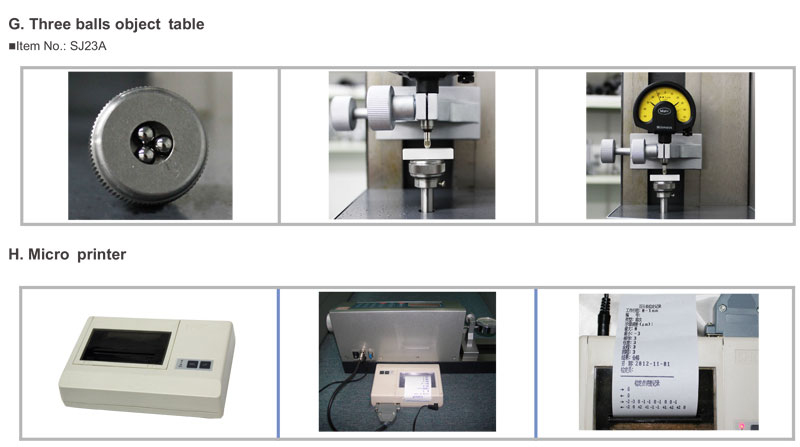 §≡≡≡≡ Configuration ≡≡≡≡
1. SJ3100 dial indicator testing machine
2. Workholders
5. Aluminum alloy case
6. Measuring software
7. Cables
8. User manual
9. Product certification and Warranty card
§≡≡≡≡ Package ≡≡≡≡