By using real-time control device and intelligent sensing device for measuring force, the problem of abrasion of measuring pin is solved, particularly large-slope thread can be direct measured by SJ5200/5500 Universal Thread Measuring Machines. The measuring force is adjustable from 0.1~10gf by real-time control device which can adjust measuring force accurately. Resolution of intelligent sensing device is up to 0.1gf, which can help to protect measuring pin very well.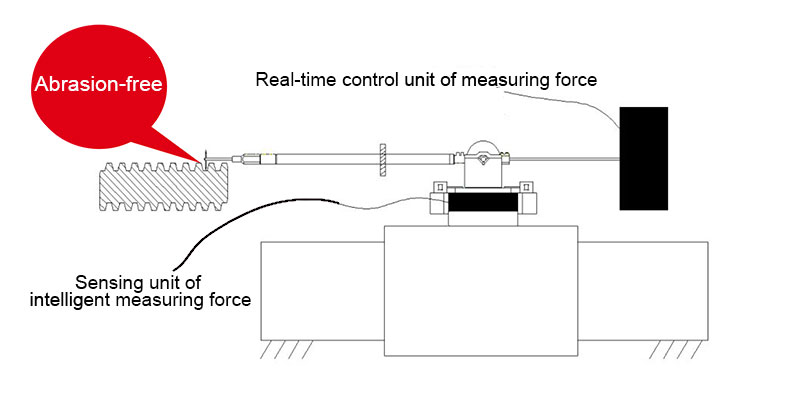 The revolutionary climbing ability: The measuring force of SJ5200 is only 3gf (or even smaller, 1 ~ 2gf), which is a quarter of similar machines (I*C machine:14gf).; 85 ° uphill and 87 ° downhill measuring are achieved thanks to the micro measuring force and accurate measuring force control. This new technology lays the foundation of precision measurements of trapezoidal thread, buttress thread, saw-tooth thread.
Trure constant measuring force: The measuring force at any position and any bevel of workpicec is exact same.
Slove the problem of abrasion of measuring pin: The measuring pin is almost wearproof by accurate measuring force control; Intelligent obstacle avoidance together with real-time measuring force monitoring and controlling can protect the measuring pin well.
Intelligent variable speed: The system can change the scanning speed automatically according to different tooth type, which helps to achieve data uniform distribution of any surface, so that the analysis algorithm is more reliable.