Enterprise Culture——
People oriented, Create the future!
Shenzhen is a young city, the staff of Chotest come from all over the China, who are young, energetic, capable, passionate with a dream! Adherence to Enterprise Culture "People-oriented, Create the future", Chotest implemented the equity incentive policy in order to reward the staff for their efforts, consequently, technical innovations, new products and sales achievements have increased rapidly from then on.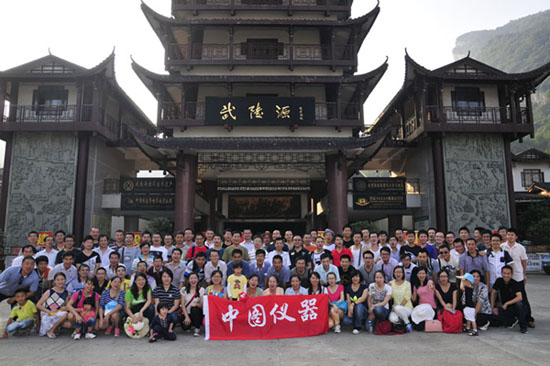 Staff photo at tour to Zhangjiajie in 2014
Operation Principle——
Faithful dealing, Innovation-driven development, Professional focused, Win-Win
Our Mission——
Keep technology innovation to provide hing-end equipment for the industry upgrading of the manufacture in all over the world.
The company organizes various activities every year to stimulate the vitality of the staff.